Tuscany is one of my favorite places in Italy. Two weeks ago, my girlfriend I planned a little gataway in this beautiful region. I loved the historic buildings, the cobblestone streets and looking as far as you can see – and only seeing rolling hills. Although each town we visited was unique, Tuscany as a whole is just so romantic and beautiful to see.
Let me show more in detail what we saw during our 3 days trip!!
On Friday, we took an early train from Bergamo to Milan. We previously bought the tickets online on trenitalia.com. After a classic Italian breakfast, coffee and croassaint, we got into our second and last train of the day to Pisa . My aunt and her husband met up with us. There is no better way to explore a region than spending time or taking recommendations from friends, family, and those that have experienced it first-hand!!
If you want to get what must be the most iconic photo in Italy, Pisa's your place. But there's much more in Pisa than that. Yes, the Leaning Tower is spectacular—even more so in person than in pictures. But the medieval city also boasts an 11th-century Duomo chock-full of gorgeous art, the elaborate Baptistery, and beautiful palaces.
Church Santa Maria della Spina
We had a bit of time to explore and have lunch so we wandered along the city center, along the river and close to the University where there was several lively street markets. Like anyone living in Italy, I adore a good street market. The antiques, the cheese, the fun atmosphere, the haggling – its one of the perks of living in a culture that loves to walk, talk and browse at the same time.
Of course we worked up quite the appetite and stopped for lunch at a little traditional spot reccomended by my aunt. Unfortunately I can't remember its name at the moment, but we had a good sandwich.
We took a leisurely walk to the most famous "celebrity" in Pisa –  the leaning Torre di Pisa. I always felt like the land surrounding the Duomo is so green it almost looks fake, as does the tower itself. It really is quite the site to see (though most definitely not the only thing to see in Pisa!).
Recommemded while in Pisa:

Pass over the Ponte di Mezzo bridge and stop in the middle to take some photos of Arno River and Pisa's Lungarni.
Visit Piazza dei Cavalieri, which during the Middle Ages was the civil and political centre of Pisa. The piazza is home to the Scuola Normale Superiore (Pisa's University), the Torre della Muda and the church of Santo Stefano dei Cavalieri.
You can't visit Pisa without going to Piazza dei Miracoli. In fact, the Square of Miracles is home to many of the city's most beautiful attractions: the Baptistery, which shares the piazza with the imposing Camposanto. The famous Leaning Tower rises directly behind the cathedral, in the middle of a large extension of green grass.
Corso Italia. This street is the main venue for shopping.
In the last afternoon we went to Pontedera, where my aunt and husband live. This little town in Italy might not ring a bell to you, but it's famous for being the heart of the Vespa! There's also a Museum dedicated to its brand, Piaggio.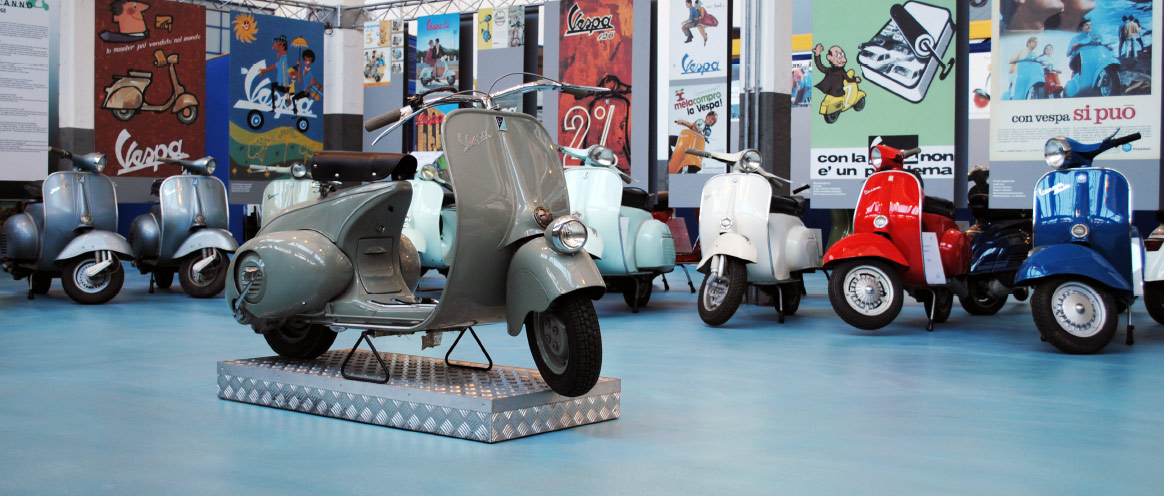 The next day, after a big breakfast, we drove to Lucca in less than 40 minutes. The road was pretty smooth and with amazing views.
Lucca is not a major tourist destination – the crowds are bigger in, say, Siena or Pisa – because it doesn't have any famous sights to see. But that was exactly what we were looking for: something slightly off the beaten path, with some interesting things to see and do, but mostly just a charming town to walk around in and relax.
It's the perfect day trip from Florence (it takes between 1 hr 15 mins – 2 hours on the train,) as you can pretty much see it all in one day, at an easy pace.
Lucca, like Italian style, is a mesh of effortless beauty and timelessness. The city's cohesive color scheme was meant to be immortalised in photos – and you bet I obliged.
Recommemded while in Lucca
Visit Lucca Cathedral: Lucca is known as the city of 100 churches, so feel free to delve into a cathedral visiting spree. Top of the list is the marble Cathedral of Saint Martin, also known as Lucca Cathedral, on San Marino Square. Built mainly in the 13th century, the cathedral houses a famous relic called the Holy Face of Lucca, the Volto Santo, a crucifix with a wooden figure of Christ. According to legend, Volto Santo was carved by Nicodemus, one of Christ's disciples (except for the face which was miraculously carved while Nicodemus was sleeping) and it came to Lucca (also miraculously) on an unmanned boat.
Visit Lucca's church of San Michele in Foro: Sitting in St Michael's Square, which was once the Roman Forum, San Michele is famous for its stunning Romanesque facade of marble blocks, inlaid figures of animal and graceful arcades.
See the Guinigi Tower: If you're not tired out from cycling climb to the top of the 14th-century Guinigi Tower for the views.
Visit the Roman Amphitheatre: or at least what's left of it. It's now the Piazza dell'Anfiteatro in the northern part of Lucca.
Passionate about Puccini? If you're an opera fan, visit the Puccini Museum, the former home of this famous composer who was born in Lucca.
I loved Lucca so much I might write a post about this little Italian town only. What do you think?
On Sunday, we were supposed to go to San Giminiano, a small medieval village, perched on top of a hill with its skyline of towers rising from the Tuscan countryside. Unfortunately, we had to cancel our plans due to the snow. Instead, Nina and I spent a relaxing morning to the spa at Terme Villa Borri, located in the Center of Casciana Terme.
This is where you go to treat yourself, get rid of stressed muscles and feel relaxed. A perfect place for well-being.
We spent the rest of the day in Pontedera, spending some time with my aunt. She's such a great chef!
On Monday we took the train from Pisa to Florence. We had our tickets already, bought them with italotreno. Snow delayed our train by a couple of hours so we thought "why not check out Florence in the meantime instead of being stuck in the train station?" And so we did! I felt so touristy with our lugagges, walking around the city but it was so worth it!
I hope you found this post interesting! I recommend you to visit Tuscany once in Italy. Have you ever been here? How was your experience? Let me know in the comments below or you can always send me a ms on @instagram or @facebook.